Watch out for the Future Tutorials. There is the list of all the tutorials I will be posting and you will also find the exact date I'm doing that.
Click Here to see the complete list.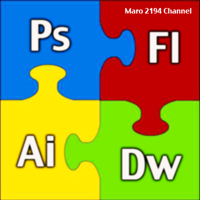 This is the website for my youtube channel (maro2194). In here I will also post my youtube videos, with the link to them. I hope this can be a useful tool for all of you.
The name Maro2194 comes from a simple nickname, which I thought that for youtube it would be cool to have it. I wanted to make this tutorials to help everyone who needs it, becasuse a PC is something to enjoy :). Well, so I repeat, I hope that this is a help for all of you...